First time home buyers typically have a lot of questions and we love to help!
Welcome to the world of home ownership! We know that buying your first home can be both exciting and a little overwhelming. Alliance Group Mortgage is here to help introduce you to special programs designed just for first-time homebuyers like you.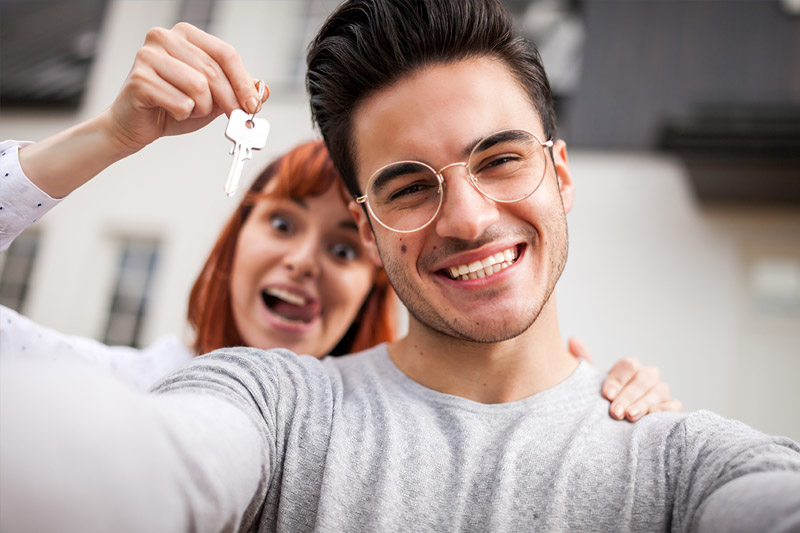 Buying your first home is a very exciting step! Alliance Group Mortgage loan specialists are here to guide you through every step of the loan process.
Before finding your new home, we can help you get pre-qualified for free. We can also match you with a trusted real estate agent through our partner networks. Our variety of loan options allow you to buy your first home with little money down and we will work to ensure the loan payments meet your unique needs.
First time home buyers have a lot of questions and our loan specialists are always available to provide personal attention. They can explain the application process, provide tips to use during your home search, and make sure that you find the perfect home for your needs and budget.
Popular Loan Programs for First-Time Home Buyers:
Florida Housing Finance Corp Programs
If you're in Florida, there's good news! The Florida Housing Finance Corp offers excellent programs tailored for first-time homebuyers. They are dedicated to making home buying more affordable for Floridians. Some of the perks you could enjoy include:
More favorable interest rates on your mortgage.
Assistance with closing costs – those one-time fees when finalizing your home purchase.
Freddie Mac Borrow Smart
Another fantastic option to consider is the Freddie Mac Borrow Smart program. It's specifically curated to offer financial solutions and resources to make home buying easier. Whether you need assistance with your down payment or guidance on managing home expenses, Borrow Smart is there to assist.
Down Payment Assistance
One of the hurdles for many new buyers is gathering funds for a down payment. But, guess what? There are Down Payment Assistance grant programs available! These are special grants designed to help cover your initial home payment, ensuring you can transition into home ownership with ease.
Want More Details?
The best approach to fully grasp these programs is to chat with one of our knowledgeable mortgage experts. They'll walk you through the offerings, clarify which ones you're eligible for, and help you navigate the choices for your future dwelling.
Wrapping Up
To all the first-time homebuyers out there, remember, there's ample support waiting for you! With options like the Florida Housing Finance Corp, Freddie Mac Borrow Smart, and Down Payment Assistance programs, your dream home is closer than you think. Don't be shy – get in touch, and let's make that dream a reality!
Get started today!
Fill out the questionnaire on this page to start a discussion about your mortgage needs today!